Imprint

Information corresponding § 5 TMG:
Bangkok Hospital Deutschland Service Center
Eichstr. 30
30161 Hannover/Germany

Contact:
Phone: +49 (0)511 228 3885
Email: kontakt@bangkokhospital.de

Registration:
Registered in commercial register
Register court: Hannover
Registration number: HRB "coming"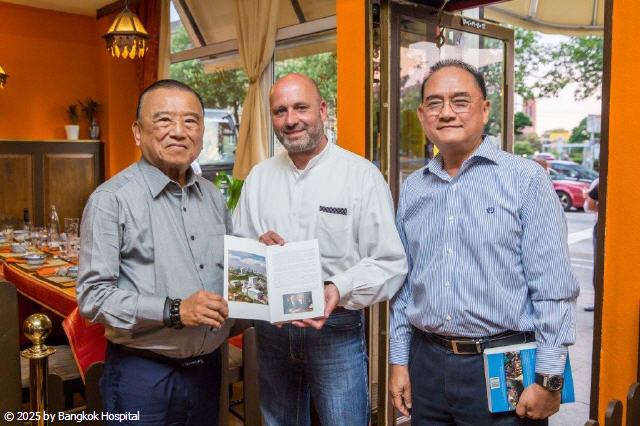 VAT-ID:
Sales tax identification number corresponding §27 a value added tax act:
DE "coming"

Responsible for the content corresponding § 55 Abs. 2 RStV:
Thomas Ly
Eichstr. 30
30161 Hannover/Germany

Sources of used pictures and videos:
mediScon, Bangkok Hospital, Bangkok Dusit Medical Services

Rights:
All rights reserved. The images and texts of this website are subject to copyright law and other laws on the protection of intellectual property. Any passing on, alteration, commercial use or use on other websites is prohibited.
Pflichtangaben:
Die folgenden Angaben sind laut Teledienstegesetz (§6 TDG)
seit dem 1.1.2002 Pflicht: